Ensure Christmas deliveries are sent to the right property with address validation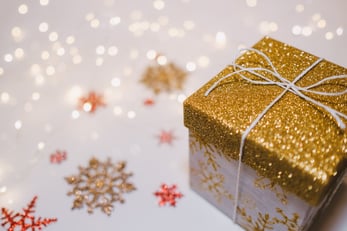 All I want for Christmas is an accurate and timely delivery
Consumer preferences and expectations have changed. For e-commerce businesses to keep their shoppers satisfied, they need to know exactly what customers require from delivery services.
The delivery process plays a vital role in the customer experience journey. As online shoppers are willing to pay more for premium delivery, e-commerce businesses have to provide excellent customer service to cater to a more demanding market and keep pace with competitor activity.
61% of consumers would abandon their purchase if they encountered issues entering their address details on a website. This proves the need for eCommerce businesses to evaluate their checkout page and delivery strategy to ensure they are offering customers a convenient and seamless experience.
We live in an age of amazing technologies to drive customer experience, but those tools are often limited by a lack of accurate data and data integrations. Address validation is a search feature that captures and validates addresses on an address form. It can be integrated on websites, e-commerce platforms and CRMs. Address validation provides accurate and up-to-date address data, which helps ecommerce businesses ensure that parcels will be delivered to the correct address.
Address Data for efficient deliveries
To avoid failed deliveries, it's essential to have access to all address datasets. Enabling this data means customers will always find their address on your e-commerce checkout form and your drivers will locate the correct property for deliveries.
Multiple Residence (MR)
Multiple residences in the UK are sub-premises situated within multiple occupancy buildings. This dataset consists of 700,000-800,000 sub-premise addresses in the UK.
Each of these premises do not have their own publicly available delivery point (e.g. one letter box, mailing point, etc). Instead they have a shared delivery point that belongs to a parent premise listed on the Postcode Address File (PAF).
Not Yet Built (NYB)
The Not Yet Built (NYB) dataset lists residential and commercial premises that are under construction or in the planning stage. NYB contains about 500,000 premises which are not (yet) included in the PAF database as they are currently unoccupied.
Identifying new buildings helps UK companies offer their services and make accurate deliveries, even before a building is constructed.
Rooftop Accurate Geocoordinates
Rooftop accurate geocoordinates are the longitude and latitude of every address in Great Britain. Solve the 'Last Mile' problem by giving your logistics team the most accurate location data for fast and accurate routing.
Unique Property Reference Number (UPRN)
UPRN is a unique 12 digit number allocated to each land or property in the UK. The UPRN is similar to an identity number, if any other datasets fail to recognise an address, the UPRN will always be the unique reference point.
Address Validation
Delayed or failed deliveries have an impact on how the brand is perceived by customers. Implementing address validation with address datasets can be a differentiator for your business. A good delivery experience encourages customers to come back and buy again, just as a bad delivery experience can push them to buy elsewhere.
Our address finder and postcode lookup tools are simple to integrate on many e-commerce platforms such as Magento, ShopWired, BigCommerce and more.
View our documentation to guide you on your chosen integration or get in touch to discuss your requirements.