Royal Mail's Postcode Address File, Ordnance Survey, Office of National Statistics and Eircodes
It can be confusing to understand the different types of address data supplies, the area coverage they offer and the various address datasets. We've outlined all the information you need in this post.
Royal Mail's Postcode Address File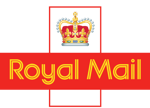 The Postcode Address File or PAF is an address database maintained by Royal Mail. The database covers all of the United Kingdom including:
Channel islands

Isle of man

England

Scotland

Wales

Northern Ireland
PAF provides access to 1.4 million business names, 1.8 million UK postcodes and over 30 million residential and business addresses. The database is constantly maintained and verified by 90,000 postmen and women, with up to 5,000 updates being made daily.
Find out more in our What Is the Postcode Address File (PAF)? guide.
A full UK address includes a premise identifier, street details, post town and the postcode. The most essential part of the address is the postcode as it carries the most information. Royal Mail recommend the premise, street and locality information occupy up to three lines while the post town and postcode make up the last two. Ensure mail is correctly addressed with our UK clear addressing guidelines.
Royal Mail also provides the additional datasets below, some of which are excluded from PAF.
Multiple Residence
Almost a quarter of all UK addresses are made up of sub-premises situated within multiple occupancy buildings., also known as multiple residences. These properties share the same front door and a single delivery point (e.g. one letter box, mailing point, etc). This can make it hard to know how many households are at each premise.
The Multiple Residence (MR) dataset includes 700,000-800,000 properties. Read our Multiple Residence Guide for more information.
Multiple Residence Normal Residence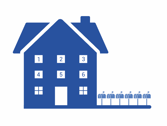 Not Yet Built:
Across the UK there are thousands of construction projects in progress at any one time. Royal Mail works with each UK authority supporting planning departments to define street names and addresses.
Not Yet Built (NYB) data provides details of 500,000 residential and commercial properties ****that are in the planning and construction stage. Read our Not Yet Built Guide for more information.
Alias:
Home owners often refer to their property by a name, and some businesses are run from home. Alias data enables businesses to identify and deliver to properties that have additional address characteristics, such as a name. This dataset includes 3 million records from County Alias, Delivery Point Alias, Thoroughfare records and Locality records. Here's an infographic from PAF to help understand this further.
British Forces
Post Office Data
In 2012, BFPO and Royal Mail introduced UK-style postcodes, to assist over 100,000 British forces personnel with ordering products online. Here's a PAF BFPO infographic with more information.
Postcode Longitude and Latitude
Each postcode covers an average of about 15 properties, however, this is not a definitive number, where postcodes can hold up to 100. Postcode longitude and latitude covers properties of a central point.
Ordnance Survey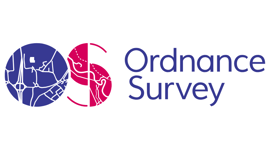 Ordnance Survey is Great Britain's national mapping agency. It carries out the official surveying of GB, providing the most accurate and up-to-date geographic data, relied on by government, business and individuals. They maintain and distribute location and geospatial information for Great Britain through their range of products which you can view here.
AddressBase Products
AddressBase, AddressBase Core, AddressBase Premium and AddressBase plus are products that offer millions of UK addresses, property level coordinates and mapping. AddressBase Islands delivers details for Northern Ireland, Isle of Man and the Channel Islands.
Unique Property Reference Number
Ordnancy Survey provides UPRN data, or the Unique Property Reference Number, which is an individual numeric value and a consistent identifier for any addressable location, from the planning stages through to demolition. This number is allocated by both local authorities and Ordnance Survey. You can read more about its importance and creation in our UPRN guide
Rooftop Accurate Geolocations
Ordnance survey provides the exact latitude and longitude of a property.
Office of the National Statistics

The Office for National Statistics (ONS) is the UK's largest independent producer of official statistics. They collect, analyse and disseminate statistics about the UK's economy, society and population.
ONS provides rooftop longitude and latitude coordinates for Northern Ireland.
Eircode

Eircode is the Republic of Ireland's Postcode Address Database of unique address identifiers for all addresses in the state. Eircode offers two products which are Eircode Address File (ECAF) and Eircode Address Database (ECAD).
Eircode Address File: ECAF includes 2.2 million address points.

Eircode Address Database: ECAD contains additional address data such as geocoordinates, aliases, boundary data and more building information.
An Eircode is different to the UK postcode, it is a seven character alpha-numeric code and is made up of two parts, a Routing Key, and a Unique Identifier. Read Eircode's guide about this format.