Create a seamless gaming experience and reduce bonus abuse whilst keeping customer data clean and up to date.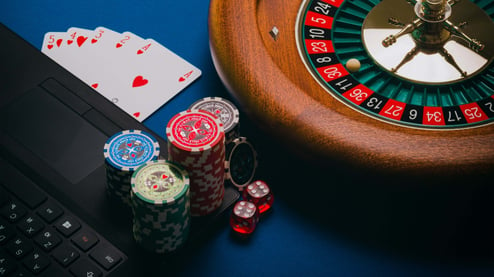 Let's talk about the gaming and gambling industry, two of UK's top employers. Gaming is a high valued industry of over £5.3 billion and gambling over £5.89 billion. This is an exciting time for the online entertainment sector and the UK is a home to many development companies determined to make their mark in these niches.
For gaming and gambling companies, it's essential to sign up players securely, establish compliance procedures and avoid problem gamblers. Implementing address validation to the gaming onboarding process can help reduce friction when initially inputting information. It can also stop customers from creating multiple accounts and collecting bonuses.
User Onboarding
With any online game, customers must be of legal age to sign up. It's important to stop minors from creating accounts and accessing content, and at the same time provide a seamless experience for age appropriate players. Validation processes need to be put in place to verify their identities, such as include identity, age and address validation.
Mobile phones are the dominant device for online gambling, compared to laptops, PCs and tablets. A survey carried out by UK's Gambling Commission demonstrates that 74% of bettors had used a mobile phone to gamble, compared to 50% of online gamblers overall.
Inputting data on a web form via a mobile device can be difficult, and can lead to typos and spelling errors. The onboarding process will then be delayed and the customer will not be satisfied. Validation can include a fuzzy matching feature, which is a smart search functionality that captures any errors in realtime.
Bonus Abuse
Bonus abuse is when fraudsters create multiple accounts to claim promotions. It's a great idea to offer sign-on bonuses as a way to entice new customers, however, fraudsters take advantage to collect these bonuses and increase their winning chances. Verifying a customer's identity when they sign up can help avoid this in the future.
Know Your Customer and Anti Money Laundering
To ensure compliance, KYC (Know Your Customer) in the gambling sector is the verification process whereby gambling sites ask for bank statements, proof of income; address, ID, and other documents. Customers cannot withdraw or deposit funds into their account until they are fully verified. This can be an expensive process, but it is a regulatory requirement and carrying out KYC checks on players is a good practice.
KYC is an essential element in the daily operations of gaming operators. When gaming companies have a good KYC system in place, it ensures they have a clean database of users and protects them from fraud. These checks also protecting customers and businesses against money laundering activities.
Address Validation
One of the most important aspect to sign ups for online gaming is the address validation process. Ideal Postcodes' address validation software offers specific integrations that help to verify addresses securely and efficiently. Address finder ensures all customers are onboarded to a standard that compliance regulators are satisfied with, providing accurate & up-to-date datasets from Royal Mail and Ordnance Survey.