Address Finder Provides fintech with greater accuracy, cost efficiency and customer trust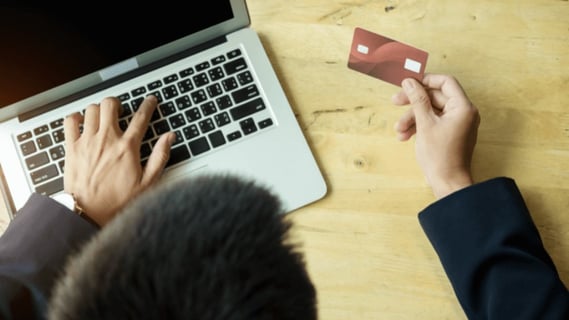 Sending issued credit cards through the mail with incorrect address information can be costly, terrible customer experience, and extra customer support. Adding address validation for Fintech helps reduce errors when initially inputting the information. It can increase customer satisfaction, build trust, save millions of dollars in time and money, decrease the need to fix mistakes, and eliminate re-sending the envelopes. When we are looking at the FinTech industry, trust is all-important. Ideal Postcodes' address validation software makes sure the data you have is accurate from beginning to end.
Without address finder, some card-issuer companies, for example, can spend several hours a day during marketing campaign times and high volume enrolment manually correcting incorrect addresses and then re-shipping cards. Organisations have to notify customers that their cards were returned to the company due to incorrect information. Customers become frustrated with the amount of extra time they have to wait to receive the card and have an impression the company doesn't pay attention to details and doesn't care enough about them to gather their name and address correctly. How can you trust a business with your money when they can't get your contact information right?
Also, the increase of regulations has caused higher expenses in compliance costs that are costing the FinTech industry billions of dollars a year. The additional rules have also been responsible for causing challenges for customers with increased onboarding schedules, repetitive business processes, and inaccurate and inefficient workflows.
Ignoring address validation in your business processes is no longer an option to maintain efficiency. It's essential. Address validation has become necessary in FinTech, particularly for organisations issuing physical cards and companies verifying consumer identities and keeping basic information about each customer under the Know Your Customer (KYC) regulations.
Carrying out the KYC is expensive. To ensure compliance, some companies providing credit or debit cards have to take the time to verify the identity of every new customer. Address verification software can enable the business to lessen the redundancy and error factors of the process while maintaining compliance. Ideal Postcodes can alleviate customers' mistakes when entering their address information and create an improved customer experience. It also saves money and eliminates the high margin of error due to manual inputting of data.
Benefits of Adding Address Validation to FinTech
Ensures data accuracy

Produces standardised data format

Improves customer experience

Completes addresses with up-to-date information

Corrects and reliable data helps keep companies compliant

Captures the whole data picture

Provides regular updates with the latest information

Service is not interrupted due to an error

Gathers customer data on any device
Need for Clean Data
Inaccurate address information can harm an organisation's reputation and lead to unreliable customer insights and a lack of following regulatory compliance. The financial industry is one of the most highly regulated industries. Correct and up-to-date address information helps provide the information necessary to make better data-driven business decisions and excellent customer service.
Financial organisations depend on correct customer data to communicate with them. When it comes to sales and marketing, they are only as effective as the quality of their data. Suppose the customer information is old or outdated. In that case, a customer can not be reached, which can seriously impact the success of seasonal or ongoing campaigns and could lead to the potential loss of revenue streams.
Ideal Postcodes provides the address validation API you need to enhance your customer data. Our tools provide you with the most up-to-date address information to enhance and move your business to the next level.