Ideal Postcodes' browser extenstions no support BigCommerce dashboard address forms
BigCommerce Address Validation
Build, run and grow an online store with BigCommerce. It helps you drive traffic, convert sales and control your store all within one platform. The dashboard allows you to manage your store and CRM, where you can view and add all your customers.
You can now implement Address Validation to your BigCommerce administration pages. We provide browser extensions for Chrome and Firefox. You can download the extensions from the marketplaces below and enable the integration on BigCommerce:
See our Browser Extension Guide for more information.
Address Finder Features
Implementing address finder to your BigCommerce admin process will ensure you are capturing accurate customer address data, which will improve your database accuracy and reduce failed deliveries.
With the browser extension enabled for your address form, start typing in an address on the first line and the Address Finder will present the closest match of accurate and valid addresses. Once you click an address, the address form will autofill with all the details.
Watch the video below for a demonstration: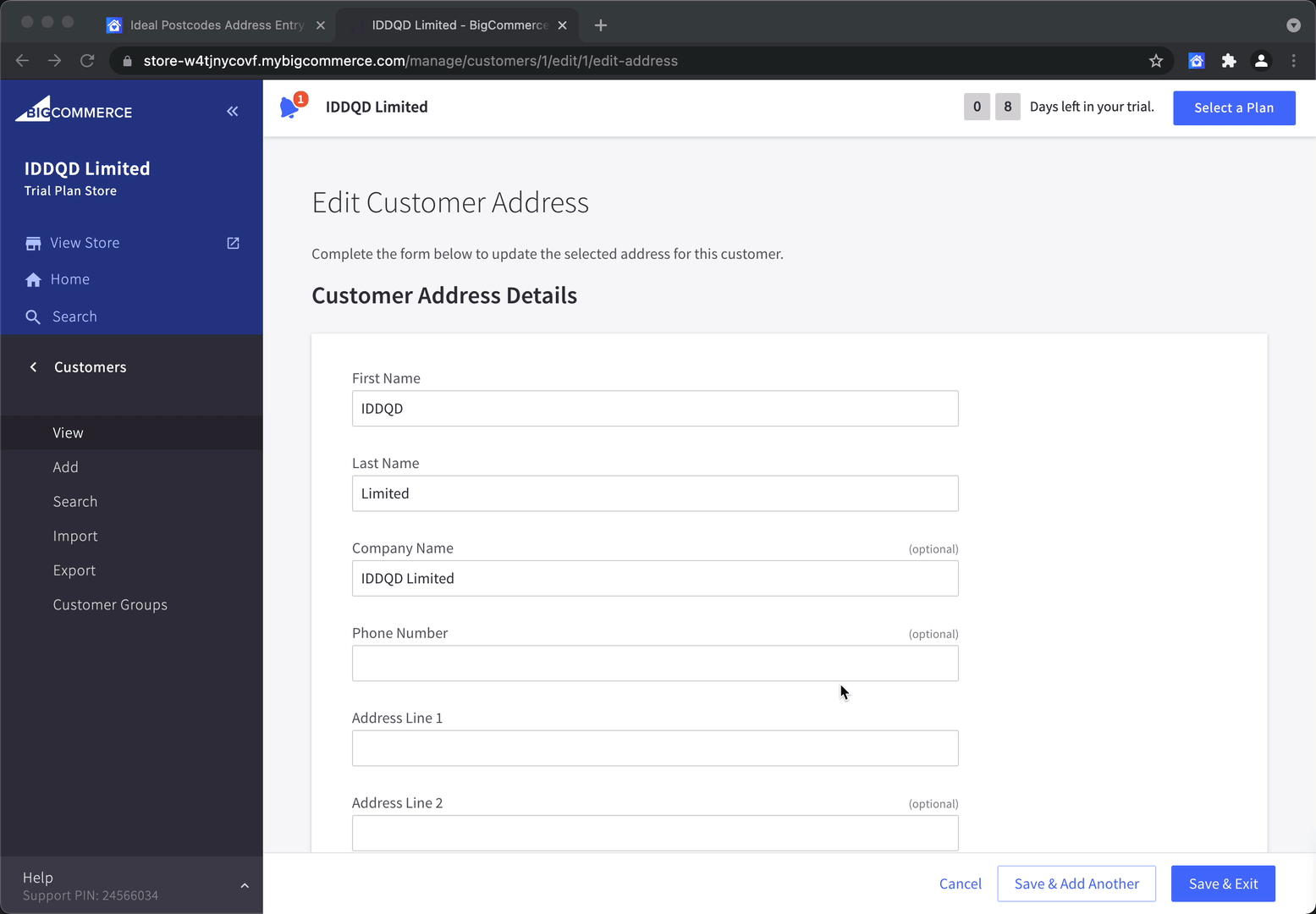 If you need support, you can either reach out to us on our support page or drop by our developer chat page.