What food delivery post coronavirus will look like and how Address Validation improves delivery processes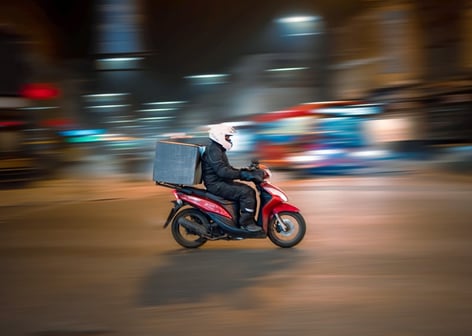 Over the past few months, delivery and takeout have played an essential role in the success of restaurants. Covid 19 has been a tough challenge for the industry, however, restaurants have managed to adapt by focusing their resources on online orders and deliveries.
Food-delivery apps have experienced a huge boost and as a matter of increasing revenue, orders and fees have become more expensive.
A recent survey conducted by Which? found:
orders on Deliveroo were the most expensive, costing an average of 31% more than ordering directly

UberEats cost an extra 25%

Just Eat orders were 7% more expensive
Despite the cost increase, food deliveries are here to stay. A recent CGA study in the UK shows that of those who ordered delivery for the first time, or more often than usual, 60% said they would continue ordering delivery from restaurants, or takeaways (70%). More than a third (37%) also claimed they were likely to order delivery from pubs and bars in the future, if available.
Mobile-ordering technology will become the new standard for the restaurant industry. Combining the need for convenience with safety and health concerns, mobile apps and online ordering websites will continue to do well. Restaurants will have to commit to online ordering, whether through their own website or app, or a third party like Uber Eats, Deliveroo, etc.
Regardless of whether restaurants tackle deliveries on their own or with the help of a third-party delivery service provider, they'll need to streamline their operations so they can handle orders in the best way.
Address Validation
Address Validation speeds the checkout process by finding and validating customer addresses. It helps restaurants and delivery businesses save costs by eliminating incorrect address entries and saves resources by helping logistic teams deliver to exact customer addresses.