Ideal Postcodes now provides integrations for third-party forms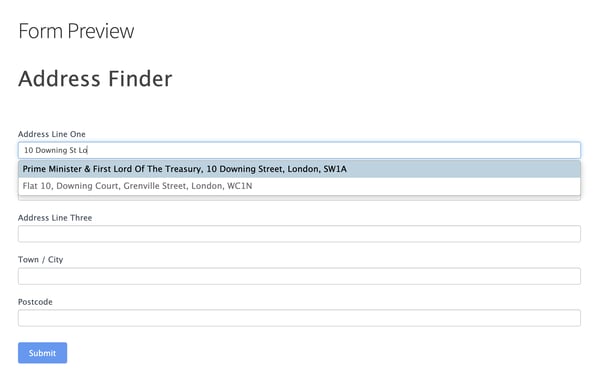 For companies that need customers to fill out forms, integrating an Address Finder can simplify the process.
If you would like to add address validation to your forms, we provide integrations for the following platforms:
You can easily customise your forms for lead generation or applications by inserting scripts and stylesheets.
We're here to help. Drop by our developer chat for assistance, or if you require a custom integration.