How Thread created a seamless checkout by implementing Postcode Lookup
Thread is an e-commerce service which uses human stylists and machine learning algorithms to recommend clothing tailored to your style, size and budget.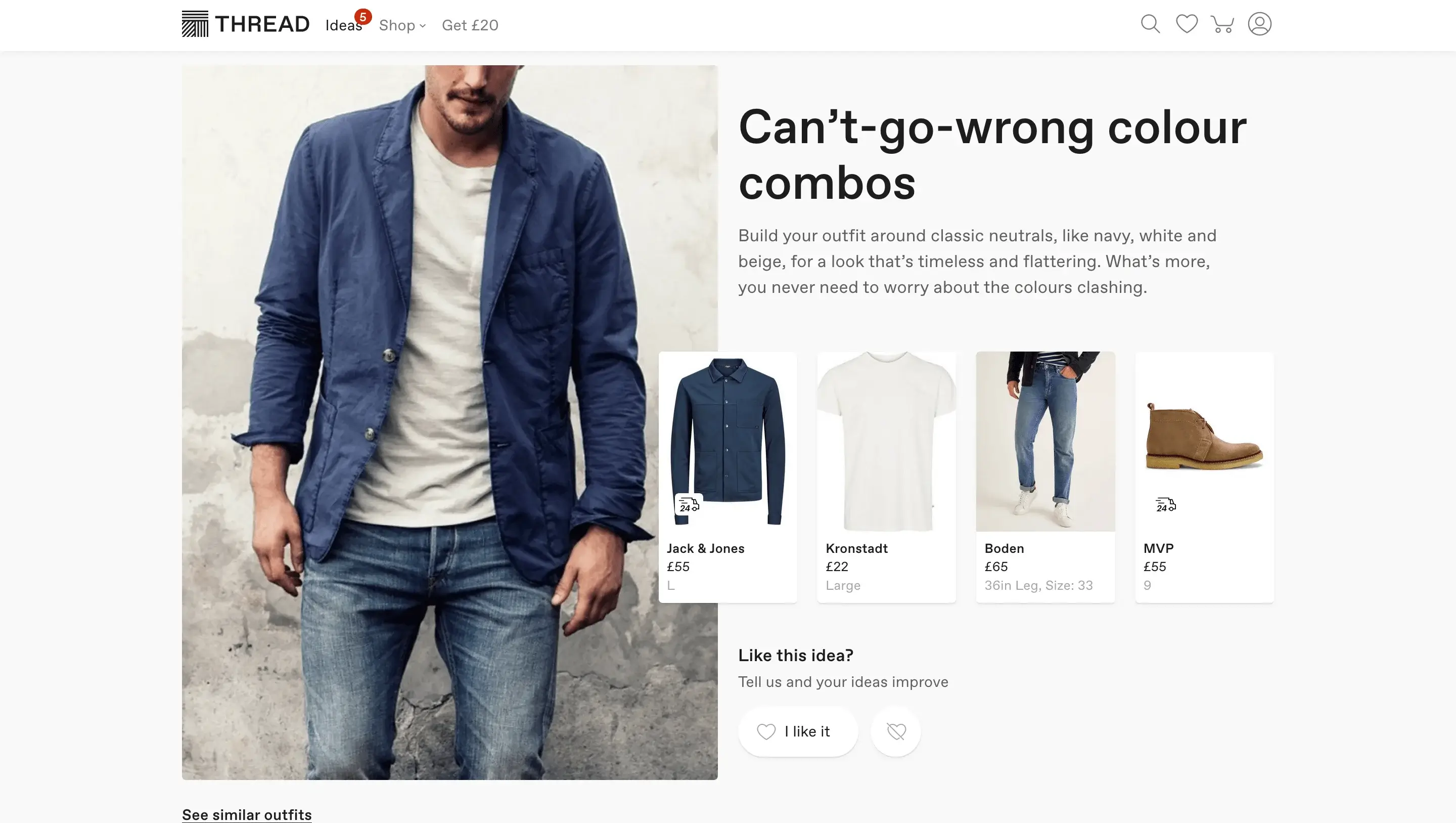 Their goal was to create a platform that was easy to use for customers, so they implemented Postcode Lookup to their checkout page.
The postcode finder on the checkout page only requires a user to enter the postcode, click search and the rest of the address form will be completed automatically.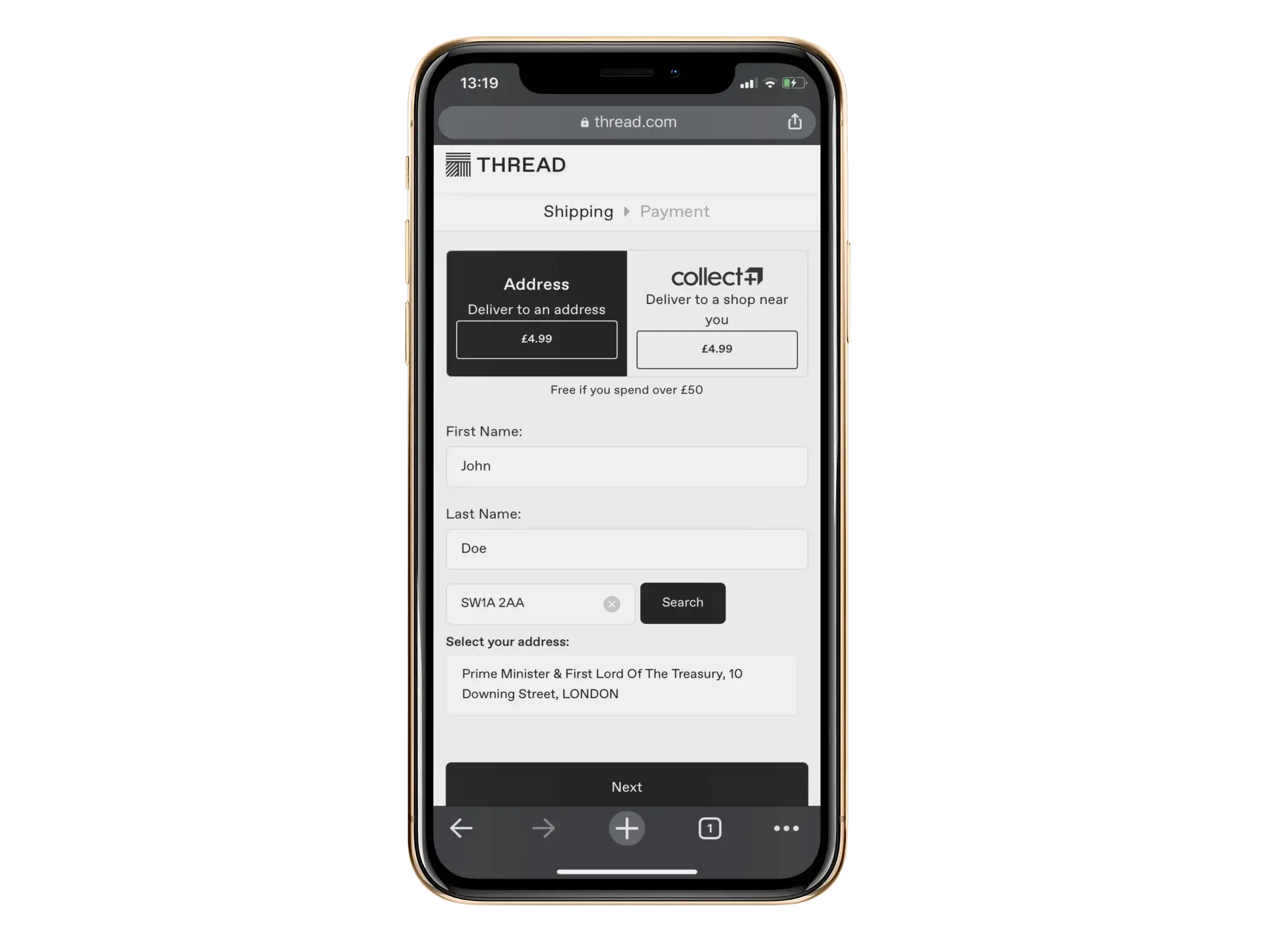 "Thread has relied on Ideal Postcodes's service since 2014. Integrating a vital service into a key part of your product such as checkout requires that it works reliably and consistently and you never have to worry about it and Ideal Postcodes does just that, allowing our users to checkout quickly and accurately".
Ben Phillips - CTO & Co-founder
Hear more from Thread in their customer story and how they achieved their goal of creating a seamless customer experience.