Developer chat is now on Gitter to provide even better support for developers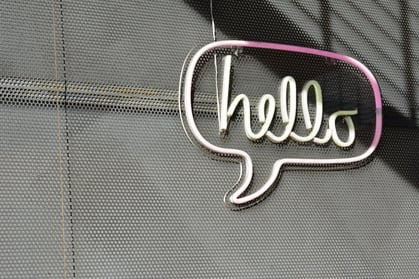 At Ideal Postcodes, we strive to provide a powerful, easy-to-use and easy-to-forget API for developers. Since our inception, we've operated a separate chat system where developers can meet our staff developers to solve problems, share code and garner feedback. Dev chat allows us to solve problems for developers in minutes as well as to find out how our services are being used.
Why we chose Gitter for our chat platform
Our developers love connecting with the community and assisting clients via Gitter. We've moved over to the chat platform to communicate with developers more easily. Here are a few other reasons we love Gitter:
Github Flavoured Markdown
Gitter has full support for GitHub Flavoured Markdown and code highlighting for dozens of languages. Sharing code in a helpful format is extremely easy and familiar to developers already using GitHub.
Bring your own Client
Gitter is part of Matrix, which is a decentralised protocol for messaging. This means you can bring your own matrix client to connect to dev chat.
Convenient Access
It is easy for developers who use GitHub to create or join a chat room on Gitter because of its integration with GitHub authentication and its web-based chat clients. Github users can access the chat without needing to install extra software or create additional usernames or passwords.
Gitter also allows you to authenticate against Gitlab or Twitter.
A Mini StackOverflow of Common Questions and Answers
Messages posted to Gitter chat rooms are also preserved in chat room logs and indexable by search engines. This means that frequently asked questions can be surfaced and resolved with a search engine.
Gitter
"We built Gitter to help people who make software communicate better."
Mike Bartlett - Cofounder of Gitter
Gitter is an open-source instant messaging and chat room system for developers and users of GitLab and GitHub repositories. It is one of the best developer community chat platforms, used by communities of some very popular projects such as Node, TypeScript, Angular etc.
In September 2021, Element, the company behind Matrix.org, an open standard for decentralised, real-time communication over IP, acquired Gitter. The global developer community will now be able to converse on the open Matrix network.
Our Live Developer Support
At Ideal Postcodes, customer service is very important to us. We aim to provide seamless, fast and in-depth support to our clients, and assist them with our products or integrations whenever they need.
Our live chat is managed by our developers who are available to share code and answer any technical queries related to our API. We are proud to offer our live support free of charge and it will always be an open and accessible platform for our clients.
We're constantly striving to provide an excellent service and we love hearing feedback from developers. This helps us understand what we can improve to make Ideal Postcodes the best it can be and help us create a better experience. Feel free to contact us to give us feedback about our API or documentation.
Do you have any questions? Hop onto our live chat and we would be pleased to help you.