Strive for Inclusion this National Blindness Awareness Month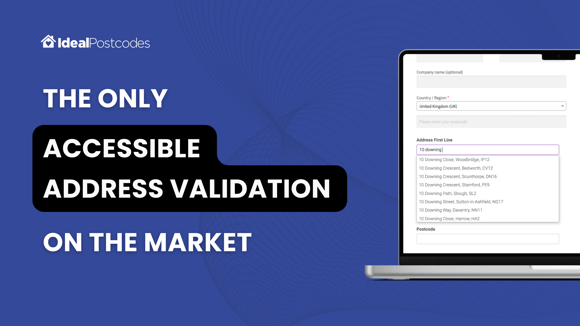 In the United Kingdom, over 2 million people live with sight loss. This statistic is not simply a number but a reflection of individuals who face unique challenges in their daily lives. As we recognise October as National Blindness Awareness Month, it is crucial that we focus on making the digital world inclusive for the visually impaired community.
It is reported that 49% of visually impaired internet users feel excluded. A significant contributor online are website forms, which often are not designed to be accessible for them. This situation often leads to frustration, driving away users from accessing services or information.
The internet has become deeply integrated into everyday life. From staying connected to friends and family, performing work duties, accessing government resources, online shopping, entertainment and more, the web is intertwined in daily functions. That is why having accessible online platforms is critical to avoid disabling large segments of the population.
Businesses that take web accessibility seriously not only benefit users but also broaden the reach and ethics. It's a win-win situation that promotes social purpose and company growth.
Accessible Web Forms
The aim of providing an accessible website is to create a usable experience for everyone, without adding challenges to some. This includes every page or form where a user needs to input data. For example, the checkout page is the last but one of the most important steps in an ecommerce user journey. Shoppers with visual impairment may find it difficult to complete a checkout if they are unable to submit their address information. This can lead to frustration and eventually they will click away.
Why web accessibility is important
It is a respectful and smart business practice to provide an accessible website so that you can reach all your customers.

There is a legal principle in the UK to provide equal accessibility for products or services. The Equality Act 2010 legally protects people from discrimination in the workplace and in wider society. Companies can be sued under the Equalities Act 2010 for failing to provide accessibility.

Providing an enjoyable online experience for visually impaired users leads to additional sales and client retention.
Screen Reader Address Validation
Ideal Postcodes offers the only screen reader address finder solution on the market. Our innovative feature makes your forms compatible with voice over technology, which is commonly used by visually impaired internet users to navigate through digital content.
The screen reader address finder enables visually impaired users to complete online forms easily and independently. We are actively working to reduce the digital divide and promote inclusion by simplifying this process.
National Blindness Awareness Month
October is National Blindness Awareness Month, it's crucial that we focus on inclusion. Achieving digital accessibility requires ongoing collaboration between policy makers, technology companies and the visually impaired community to understand user needs and identify areas for improvement.
By ensuring that technology is accessible, we can make a significant difference in the lives of over 2 million people in the UK while also serving as an example to the rest of the world.