Address validation will provide a smooth checkout and web accessibility to please your e-commerce customers during the biggest internet shopping day of the year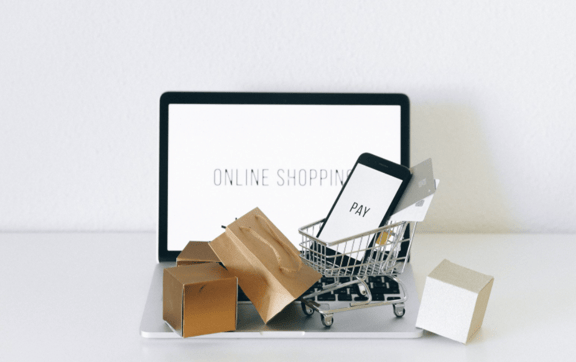 Cyber Monday is known as a better day than Black Friday to shop for electronics and tech items, which are more widely discounted than anything else on this day. This year, Cyber Monday falls on the 29th of November 2021.
Shoppers are excited to purchase products from the comfort of their own homes. During the lockdown in 2020-2021, people have managed to save a substantial amount of money, and they're ready to spend it this holiday season.
The general online shopping flow once a customer accesses your store is the product search, adding items to the basket and finally the checkout and payment stage. The last stage is one of the most important, as this is when customers may leave your website if they are unable to complete the steps. If the page requires too many details from the customer, they will end up frustrated, when all they want to do is enter their address for delivery and wait for their products to arrive at their door.
To ensure your e-commerce is ready for Cyber Monday, address validation will help you combat cart abandonment, increase sales and improve customer satisfaction all within your checkout process.
How to fix Cart abandonment with Address Validation
Long Forms
Cart abandonment usually happens during the checkout process. Shoppers expect a simple and fast process to check out, however, many checkout pages still have long address forms and many steps to reach the final stage of purchasing a product, adding friction to the customer user experience. Cart abandonment potentially costs e-commerce retailers £18bn per year
Accessibility
Cart abandonment also occurs due to web accessibility. In the UK, there are almost 2 million people living with sight loss. Shoppers with visual challenges may find it difficult to complete checkout if they are unable to read and submit their address information. Visually impaired users require assistive technology to access web content and applications, usually in the form of a screen reader.
Ideal Postcodes also recognise why web accessibility practices are important. Postcode Lookup and Address Finder are screen reader compatible. This means all visually impaired users can swiftly complete an address form and select their correct address.
Device compatibility
A report done by BigCommerce from Cyber Monday 2020 shows that desktops held a majority share of orders at 49%, while smartphones accounted for 43% buys. Your e-commerce website should be accessible across multiple devices to allow shoppers to purchase products on their desktop, tablet or mobile.
While there is a high percentage of young online shoppers who are tech-savvy, a number of seniors are taking advantage of the convenience of shopping from home. Address validation is simple to use and is compatible with many ecommerce platforms, so shoppers do not need to be computer savvy to use the feature.
Is your business ready for Cyber Monday?
To combat cart abandonment and improve customer satisfaction, input Address Validation to your checkout page. Address validation will speed up and simplify the checkout flow by reducing the number of keystrokes a customer inputs on an address form. They will locate their accurate address and be confident that the purchased items will be delivered to their door.
We offer a simple integration to many e-commerce platforms such as BigCommerce, WooCommerce, Opencart and more. View our documentation to guide you on your chosen integration or get in touch to discuss your requirements.