Address validation will help reduce cart abandonment and improve customer satisfaction

Cart Abandonment
Online shopping has become increasingly popular over the past few years. Especially during and after the Covid pandemic, physical retail stores created ecommerce shops to allow everyone to purchase items online. Unfortunately, e-commerce stores still lose customers, and the cost of cart abandonment can be high, businesses lose £18 billion of sales a year.
Cart abandonment usually happens during the checkout process. Shoppers expect a simple and fast process to check out, however, many checkout pages still have long address forms and many steps to reach the final stage of purchasing a product, adding friction to the customer user experience.
In the UK, there are a number of specific addressing elements that constitute a well-formed address, and sometimes, users enter wrong or unrecognised address information. This leads to delivery failures or delays, unsatisfied customers and an increase of costs and resources for ecommerce businesses.
Additionally, cart abandonment occurs due to web accessibility. In the UK, almost 2 million people live with sight loss. Shoppers with visual challenges may find it difficult to complete checkout if they are unable to read and submit their address information. Visually impaired users require assistive technology to access web content and applications, usually in the form of a screen reader.
It's essential to evaluate and optimise the checkout flow on your website to increase more sales and ensure your customers are happy and will return.
Address Validation
To combat cart abandonment and improve customer satisfaction, input Address Validation to your checkout page. Address validation will speed up and simplify the checkout flow by reducing the number of keystrokes a customer inputs on an address form. They will locate their accurate address and be confident that the purchased items will be delivered to their door.
Here's a demo below: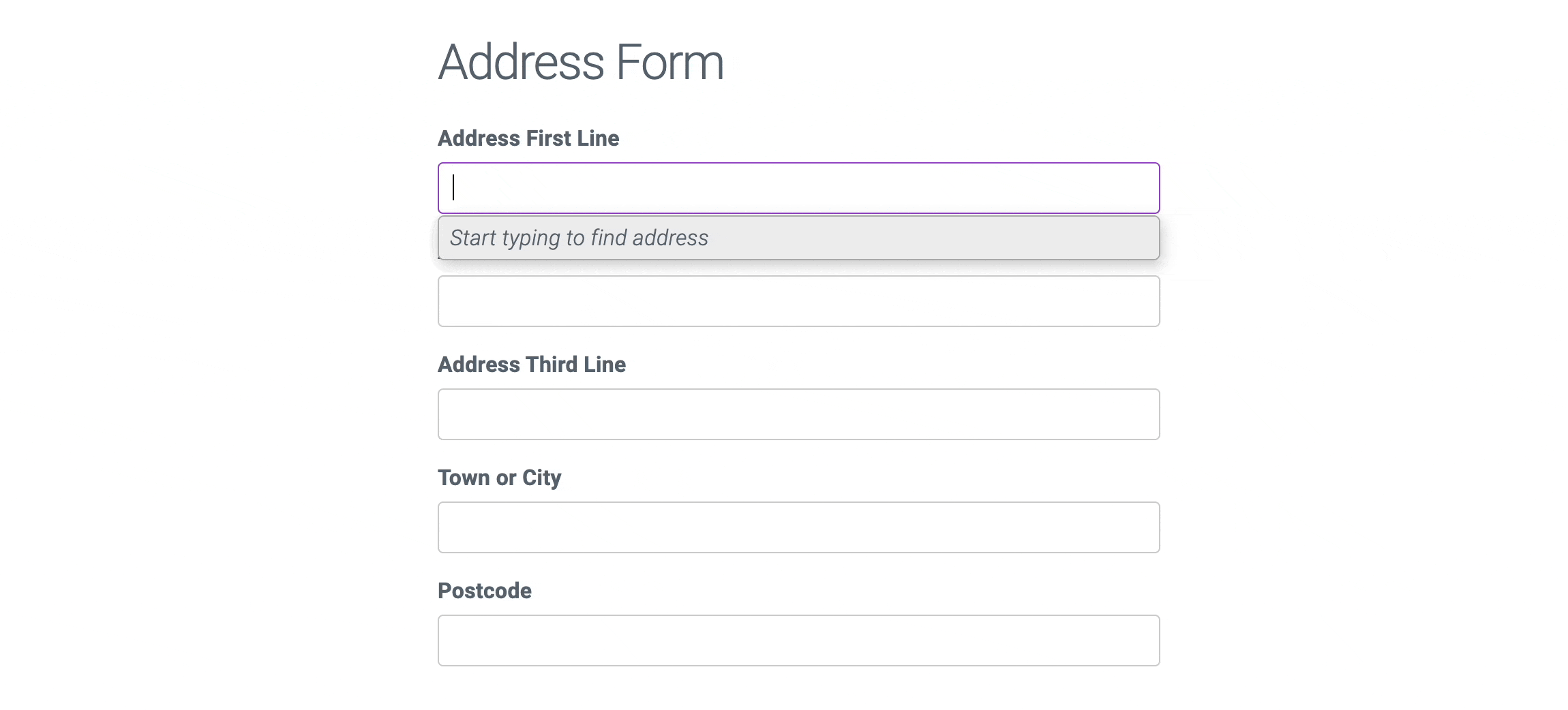 Ideal Postcodes offers address validation solutions with UK specific datasets so that any customer can find their address. There are additional address datasets outside of Royal Mail Postcode Address File (PAF), which are essential to locating UK premises. Ecommerce businesses can benefit from Multiple Residence data, which are sub-premises situated within multiple occupancy buildings and share a single mailbox between residents. The dataset includes almost 800,000 multiple residences.
Ideal Postcodes also recognises why web accessibility practices are important. Postcode Lookup and Address Finder are screen reader compatible. This means all visually impaired users can swiftly complete an address form and select their correct address.
These features make Ideal Postcodes a complete solution to growing your ecommerce business. Follow our documentation or get in touch to start your integration.