4 Eco-friendly delivery methods to minimise your environmental impact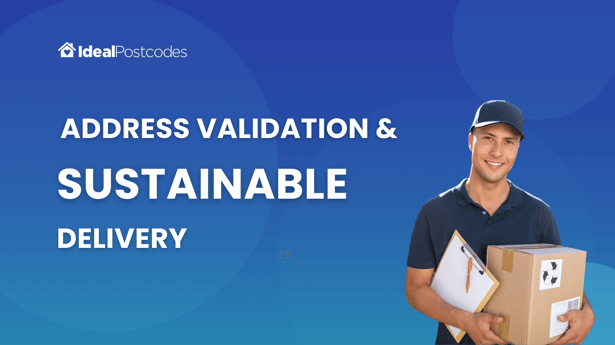 The impact of ecommerce deliveries on carbon emissions and climate change is staggering. In the UK, transport is the largest emitting sector of GHG emissions, producing 24% of the UK's total emissions in 2020. As an online retailer, adopting sustainable shipping practices is crucial to reducing your business's carbon footprint and environmental impact. Your customers are also increasingly eco-conscious – 71% of shoppers want brands to take sustainability actions.
While transitioning to sustainable delivery can take time, the good news is with a few operational changes, you can build it into your fulfilment while maintaining profitability and pleasing customers.
Here are 4 impactful ways online stores can reduce their carbon footprints through greener delivery practices:
1. Route Optimisation
Route optimisation can improve delivery efficiency by 10-30%, resulting in fuel and emissions savings. By streamlining routes with the help of software, retailers reduce mileage and could cut back on the number of vans needed. Some options of software include:
OptimoRoute is a route optimisation and planning platform designed for delivery businesses. It features intelligent algorithms that generate the most efficient delivery routes and sequences based on factors like traffic, distance, time windows, vehicle capacity etc.

eLogii is a leading route planning software for delivery and service fleets. eLogii unifies logistics from pickup & drop-off planning, to multi-stop routing and more.
2. Eco-Friendly Packaging
Re-thinking packaging is crucial. The UK generated 222.2 million tonnes of total waste in 2018.
Avoid non-recyclables like polystyrene and polybags. Use only reusable, recyclable, or compostable materials. Padded envelopes, plant-based bubble wrap, and biodegradable peanuts are better options. Modifying packaging often leads to size and weight reductions, further boosting sustainability by allowing more deliveries per van trip.
3. Carbon Offsetting
Carbon offsetting involves calculating emissions from delivery activities like fuel use and investing in environmental projects to counterbalance the impact. Projects might include renewable energy, reforestation, or waste reduction. Though not eliminating emissions, offsetting allows retailers to mitigate what they do produce.
4. Address Validation
4.7% of the time a customer fills out an ecommerce form, there is an error. Incorrect addresses lead to failed first-time deliveries, requiring re-shipping. Verifying customer addresses during checkout with Address Lookup drastically reduces this. With fewer miles driven attempting wrong addresses, carbon emissions decrease.
It's clear ecommerce retailers have an important role and opportunity to lighten environmental impact through delivery. Ideal Postcodes source address data from Royal Mail, which is known to be the most carbon-conscious delivery company in the UK. Contact us today to discuss how you can implement Ideal Postcodes Address Validation and ensure you deliver to the correct customer property.