Building Trust and Loyalty Through Delivery Transparency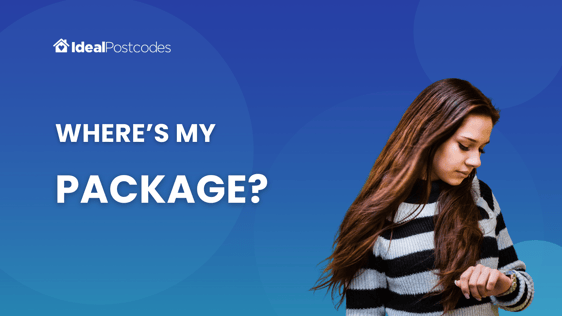 Missed delivery windows, delayed shipments, and lack of real-time tracking affect customer trust and cause even loyal shoppers to switch retailers. Ecommerce brands are taking proactive measures, particularly during the holiday season, to meet the rising expectations of shoppers by providing delivery transparency.
The make-or-break holiday sales seasons are Black Friday and Christmas. For retailers, it's the most wonderful time of the year, but also the most stressful. Your loyal customers have options. To maximise revenue, you must earn their trust and delight them across the shopping journey, especially delivery.
The Customer Expectation Bar Keeps Rising
The pandemic accelerated ecommerce growth, but it also raised consumer delivery expectations shaped by Amazon and other retail giants. As more spending moves online, customers enjoy greater choice of merchants and products. This intensifying competition forces brands to compete on speed and experience.

Meanwhile, supply chain investments have enabled 2-day or 1-day delivery at scale. Retailers touting same-day and instant delivery further reset expectations. When one brand offers faster fulfilment, customers begin to demand that baseline everywhere.

Macro trends like work-from-home flexibility also influence delivery demands. Busy, impatient consumers expect ecommerce to fit their lives, not the reverse.
What do today's online shoppers demand?
Fast, free shipping: 66% expect delivery within 3 days or less.

Real-time tracking: 60% want updates from checkout to doorstep.

Options: Multiple shipping speeds, in-store/curbside pickup, easy returns.

Reliability: Precise delivery estimates and proactive communication.
When brands fall short, even loyal shoppers are twice more likely to switch retailers after a poor delivery experience.
Build Trust Through Transparency
How can you align capabilities with shopper expectations? Transparency and communication are key.
Set Delivery Expectations Upfront
Don't make customers wait until payment to see delivery timelines. Provide estimated arrival dates in the cart before checkout. This "pre-checkout transparency" reduces delivery anxiety and cart abandonment. It also allows shoppers to buy with confidence and align purchases to their schedule.
Where customers prefer finding information about the estimated delivery time for standard shipping

Offer Shipment Tracking from Checkout to Doorstep
Let shoppers self-serve shipment status. Order tracking notifications by steps from 'dispatched' to 'out for delivery' gives shoppers visibility. This critical information eases their minds while their package is in transit.
Get Ahead of Issues with Proactive Communication
Even with best efforts, hiccups happen such as weather delays, inventory shortages, address problems. Brands that own mistakes and provide solutions turn these moments into trust-building opportunities.
Offer apologies, credits, or special accommodations to smooth things over. A little grace goes a long way.
Optimise Behind the Scenes
While customer-facing capabilities like order tracking set the right tone, you must also execute operationally.
When inventory, logistics and warehouses work in harmony, you fulfil promises to shoppers and keep their business long-term.
Here are key areas for ecommerce brands to focus on:
Inventory and order processing
Forecast demand for the holiday season based on historical data, trends, promotions, events, and other signals. Stock accordingly across top-selling and seasonal items to ensure availability.
Integrate order management systems across channels and partners to avoid manual re-entry/delays between online, in-store, drop-ship.
Customer Service Operations
Ensure sufficient holiday staffing across channels - mobile, phone, chat, email, social media, in-store. No hold times or delays. Empower agents to make judgment calls like offering credits, expedited shipping or refunds to preserve the customer experience.
Continuously analyse customer contacts to identify pain points and FAQs for improvement opportunities for the next holiday season.
Data management
Up to 10% of ecommerce orders have bad addresses such as typos, incomplete details, and unstandardised formats that cause delivery failures. Fix this problem with address validation.
During checkout, address lookup verifies that the customer address is legitimate, captures and corrects typos, adds missing details and standardises to the correct format.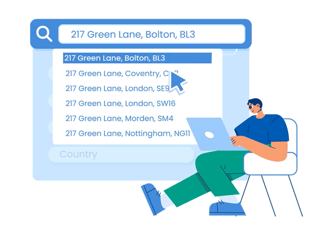 Validated, complete addresses reduce failed deliveries and keep shipments moving efficiently.
Holiday shopping seasons reward the retailers who earn customer trust through convenient, transparent experiences.
Contact Ideal Postcodes, experts in address validation, to seamlessly integrate address lookup into your ecommerce checkout and shipping workflows.