Improving Data Quality For Forminator Users with Address Finder
Forminator is a powerful tool that helps users create custom forms for their websites without the need for coding. It is an all-in-one form builder plugin for WordPress that is easy to use, making it a popular choice for website owners. With Forminator, users can create any kind of form they need, including contact forms, surveys, quizzes, and more. Forminator is designed to save users time by providing pre-built templates and drag-and-drop features that make form creation a breeze.
Address Validation Integration for Forminator
Address validation is the process of checking the accuracy of an address. It involves verifying that the address exists, is complete, and is formatted correctly. Address validation is crucial for businesses that rely on accurate address data to deliver products or services. That is why we are excited to announce the launch of our address validation integration for Forminator.
Our address validation integration for Forminator is designed to make it easier for businesses to collect accurate address data from their customers. With address finder, you can verify the accuracy of the addresses customers provide in real-time. This integration benefits users by reducing the number of returned shipments, improving delivery times, and enhancing overall customer satisfaction.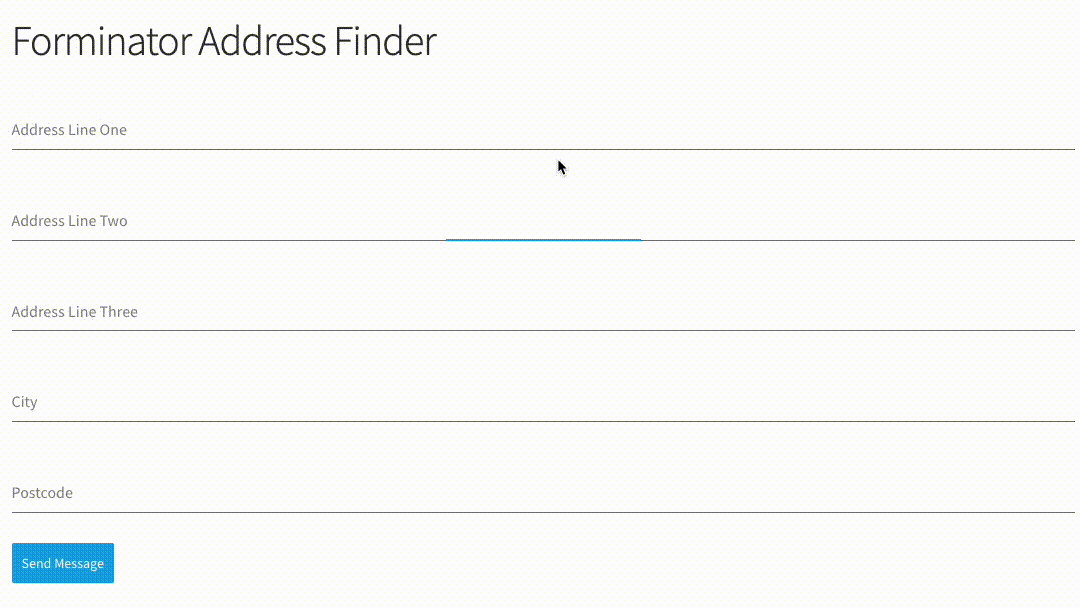 Benefits of Address Finder
By using our address validation integration, Forminator users can:
Reduce the number of returned shipments caused by inaccurate address data

Improve delivery times by ensuring packages are sent to the correct address the first time

Enhance overall customer satisfaction by providing a seamless delivery experience

Save time and resources by automating the address validation process
Head to our Forminator address validation documentation to start your integration. If you need any assistance please contact us.