e-Commerce the new normal for retail businesses + address validation boosting checkout success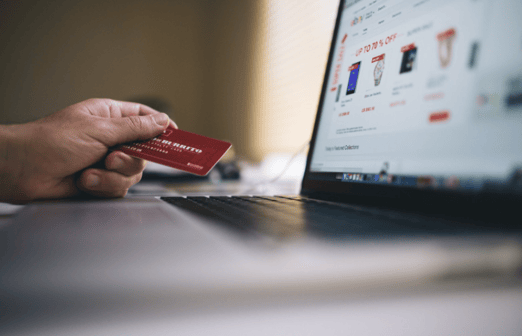 The UK lockdown in 2020 was unprecedented and had deeply impacted businesses. The retail industry, in particular, saw different outcomes by sector. Food retail was considered an essential business, therefore being allowed to operate. Clothing/other retail was deemed non-essential, being forced to close and continue their sales online. Unless these non-essential retail businesses already had an online presence, they were going to struggle to operate. Retail brands made immediate efforts to build eCommerce shops and support their digital operations, however, several brands did not take these steps. Primark dropped from a monthly sales of £650 million to nothing, as they solely relied on in-person shopping.
It was clear that going digital was the new normal due to the pandemic, and perhaps for the longer term. During the lockdown, businesses continued to operate online and completely went digital, raising e-commerce's share of total global retail sales from 13.6% in 2019 to 19.5% in 2021. It is expected that the e-commerce share will grow to 21.8% by 2024.
Capgemini's online retail results show that January's sales grew by +74% Year-on-Year (YoY), which is the highest rate of growth since lockdown began in March 2020.
The growth of social media has also played a big role in advertising and marketing retail businesses. 90% of consumers try to reach out to brands on social media, which shows that transforming to digital operations can help reach a wider market and increase customer acquisition.
With e-Commerce thriving and consumers increasingly buying online, retail businesses need to provide excellent customer service. Companies have implemented contactless delivery procedures and address validation solutions to ensure fast and accurate deliveries to customer homes. Shoppers want to complete the checkout process with limited complications and only input necessary information on forms such as their contact details, address, and payment information.
Address validation is a way to capture a customer's full address on a website. The address is checked against Royal Mail's Postcode Address File, which contains over 29 million postal addresses and 1.8 million postcodes. Procuring this data ensures that shoppers will always find their address on a form, and they can rest assured that their package will be delivered to their accurate address.
Implementing address validation creates a better user experience for the shopper. For the business, this means an increase in conversions and customer satisfaction. Having an accurate address for each delivery also reduces costs of returning failed deliveries, shipments, and labour costs of drivers.
At Ideal Postcodes, we offer address validation for retail companies selling online. Both start-ups and big retail brands can benefit from address validation. Get in touch to discuss your requirements, we're keen to help your business grow.