Ideal Postcodes has developed browser extensions to add address validation to the Sage Business Cloud Accounting platform
We provide browser extensions for Chrome and Firefox. You can download the extensions from the respected marketplaces below and enable the integration on Sage:
See our browser extension guide for more information.
Sage Business Cloud Accounting
Sage Business Cloud Accounting is a cloud-based accounting and invoice management service.
The platform offers project accounting, expense and compliance management.
Find out more about Sage.
Features of Integration
Adds Address Autocomplete to new customer and supplier record creation fields.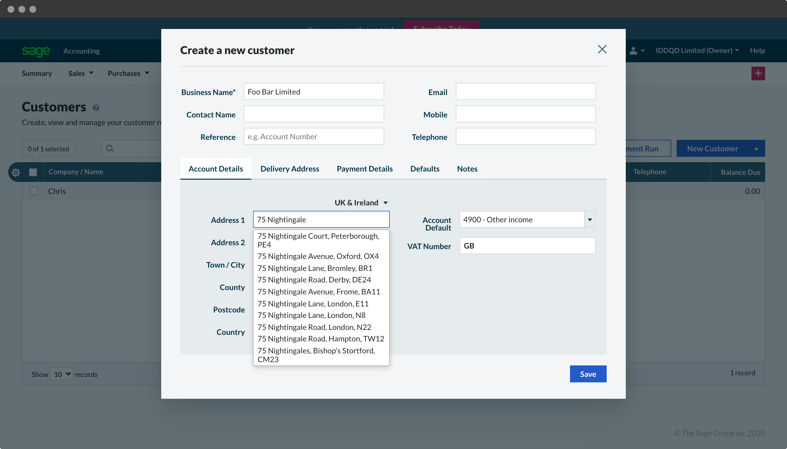 Try our demo and get started with our integration.