Plan your trip with Postcode Lookup and rooftop geocoordinates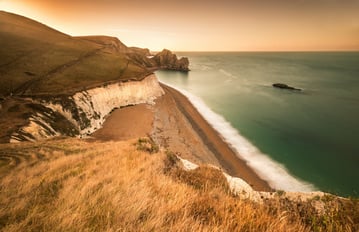 As of 17th May 2021, the UK has entered the third stage of the lockdown roadmap, where legal restrictions on meeting others outdoors will be lifted and most businesses will be able to reopen. The government has also introduced a traffic light system for international travel which has different restrictions and rules depending on the country you want to travel to. Here's a list of the traffic light colours and restrictions:
Green
One pre-departure test up to 72 hours before returning to the UK. One PCR test on or before day two of arrival in England/Wales. No quarantine unless a test is positive.
Countries with low cases and deaths, high vaccination rates and low numbers of 'variants of concern' have been given the green light.
Amber
One pre-departure test. Quarantine at home for 10 days on arrival in England/Wales. PCR test required on days two and eight of quarantine. Amber countries include Spain, Greece and France, and more than 100 other countries, with many in Europe.
Red
One pre-departure test. On arrival, passengers must quarantine in a hotel for 10 days at a cost of £1,750 per person. PCR test required on days two and eight of quarantine (included in the quarantine hotel package). Passengers must book and agree to pay for a quarantine package before departing for the UK. There are 43 red list countries in total, with Maldives, Turkey and Nepal the most recently added. Brazil, South Africa and India are also on the list.
What about travel within the UK?
Currently, UK holiday accommodations can open, including hotels and B&Bs. This means you can travel nationally, and enjoy nearby trips and overnights stays. You may stay overnight in holiday accommodation in groups of up to 6, or larger groups if everyone present is from 2 households (including support bubbles) unless a legal exemption applies.
The UK has many locations suitable for short day trips and overnights stays. There are incredible sites to go on a walk by the coast, a forest trail or even relax indoors in hotels. All you need is a postcode to find the destination and you're ready to add it to your GPS to plan your journey. You can also find out the geolocations and pinpoint the exact location.
We've picked 3 locations worth travelling to and listed hotels with their postcodes and geocoordinates.
UK Holiday Destinations
Lake District National Park
Lake District is a beautiful region and national park in Cumbria in northwest England. Being one of the most popular destinations for tourists, it is known for its scenery, wildlife and cultural heritage. Lake District also has the largest concentration of common land in Britain.
The area has been protected for many years by Friends of the Lake District, which is an independent charity organisation devoted to creating campaigns and fundraising to protect the local communities, visitors, wildlife and habitats. They use address validation with their CRM system to collect donations and streamline their workflow. You can read more on the Friends of the Lake District customer story.
Postcode: LA22 9RJ
Address: Broadgate, Grasmere, Ambleside
Coordinates: 54.4630794, -3.0223282
The Wordsworth Hotel & Spa
Postcode: LA22 9SW
Address: Grasmere, Ambleside
Coordinates: 54.4584597, -3.0234162
Postcode: LA22 9RR
Address: Grasmere, Ambleside
Coordinates: 54.4712758, -3.0255261 &
Whitby
Whitby is a seaside town in Yorkshire, northern England. It is full of history and has many boutiques, tearooms and quirky museums to visit. Whitby Abbey is famous for its rocky ruins, which was the inspiration for Bram Stoker's classic novel Dracula.
Postcode: YO21 3PU
Address: 4-6 Pier Rd, Whitby
Coordinates: 54.4884255, -0.615152
Postcode: YO21 3EL
Address: 4 Crescent Terrace, Whitby
Coordinates: 54.4901132, -0.6184607
Postcode: YO22 4BH
Address: 87 Church St, Whitby
Coordinates: 54.4875285, -0.6117244
Dorset
Dorset is a county in southwest England. It's known for the Jurassic Coast, a long stretch on the English Channel where the cliffs contain many fossils, and rock formations show millions of years of geological history.
Postcode: BH15 1JN
Address: 7-11 Thames St, Poole
Coordinates: 50.7128492, -1.9897772
Postcode: DT6 3SY
Address: Nettlecombe, Bridport
Coordinates: 50.7584012, -2.685618
Postcode : BH1 3AF
Address: 27 E Overcliff Dr, Boscombe, Bournemouth
Coordinates: 50.719217, -1.8610758
Postcode Lookup and Rooftop Accurate Geocoding
With Postcode Lookup, you can search and find any premise in the UK. Sometimes you'll need geolocations, which are the longitude and latitude coordinates of an address, to pinpoint an exact location. We provide a postcode lookup solution that validates 1.8 million postcodes. Our rooftop accurate geocoding provides location data for all of the UK.