Friends of the Lake District reduced costs switching to Ideal Postcodes' exclusive Charity Licence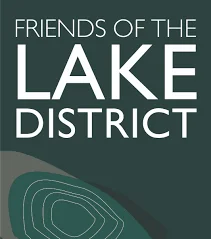 Friends of the Lake District are an independent charity organisation devoted to protecting the landscapes of Cumbria.
They were looking for a cost-effective solution that would work seamlessly with their current CRM provider SubscriberCRM.
We had the ideal solution for Friends of the Lake District. Their CRM provider SubscriberCRM is a partner. As a registered charity, Friends of Lake District were also eligible for our favourable charity subscriptions.
Switching to Ideal Postcodes to our free charity licensing solution, Friends of Lake District migrated their systems easily and managed their address data at no cost.
Hear more from Friends of the Lake District in their story and how they integrated Postcode Lookup into their CRM.
"As a Charity we find the service invaluable, it has synced seamlessly with our CRM system and was very easy to set up. The support for the service is always prompt, friendly and helpful. We have been very happy since joining and even happier now we can get the micro plan for free."
Catriona James - Finance and Office Manager
Read more in the Friends of Lake District customer story.