We're pleased to announce that Nicholas Mercer has joined Ideal Postcodes as our commercial director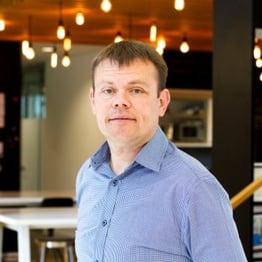 We are delighted to welcome Nicholas Mercer to Ideal Postcodes as our commercial director, to support client relationships and accelerate our company's growth and success.
In the past year, Ideal Postcodes has grown to support over a billion search requests per month and has doubled in revenue and customers.
"We had gotten to a point where it became clear that running Ideal Postcodes would require another person—someone with an open mind and experience in the industry. Nick was the perfect fit"
Christopher Blanchard - Founder and CTO
Nick has joined us from GBG, an identity and location data service where he was heading a sales division. He has 16 years of experience in the address validation industry and has become an expert in data management.
Nick brings with him a wealth of experience and knowledge of address data, location services and delivering value to customers. Over the years he has helped a multitude of businesses grow by understanding their needs and offering the best suitable licensing models. He is well regarded in the industry and takes extra steps to exceed customer expectations.
Nick prides himself in customer service, integrity and optimism, three reasons why he will do great things at Ideal Postcodes!
Get to know Nick
Why did you choose the location industry for your career?
Not many people understand this importance of an address. You can't do anything without it! Banking, logistics, marketing, communications and security all need accurate addresses to function. We now also rely on technology more than ever and its impact on the location service sector is what interests me most.
This is why I chose address validation. An address form has the power of helping businesses succeed and avoiding unnecessary costs.
Why ideal postcodes?
I was aware of Ideal Postcodes for a couple of years. I observed how fast it was growing and other experts in the industry were noticing as well. I am very pleased to be a part of this agile company, where we deliver value to our customers with care and efficiency.
What do you like the most about your role at Ideal Postcodes?
The motivation, empowerment and collaboration! We are very connected as a team and believe in the same goals. This keeps us motivated to work hard, consistently improve our services and grow as a business. We also encourage and empower our team to learn, use their strengths and contribute. I cooperate with our developers and marketing team daily; we discuss ideas and work together harmoniously.
What do you like to do in your spare time/outside of work?
I like long walks with my family, I enjoy a few different sports, including, boxing and tennis, I am also an avid football fan.
We are very excited to be working with Nick, he is a huge asset to our company. We welcome you joining the Ideal Postcodes family!
If you have any questions about our products, feel free to contact Nick.