We've Launched Reverse Geocoding with our Address Validation Solution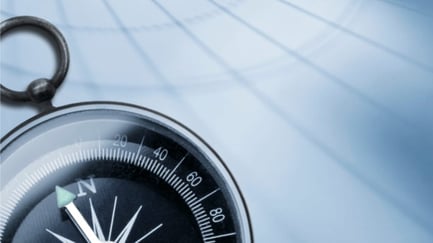 What is Reverse Geocoding
Reverse Geocoding is the process of taking longitude and latitude coordinates and turning them into a full address. For example, if you want to know the address of a building in London, you can use longitude and latitude coordinates to find out what street it's on and its postal code. This is useful for marketing, mapping and location-based services, and it also provides benefits for businesses that want to validate addresses.
Why use reverse geocoding?
Mobile devices are often used as a resource for reverse geocoding, such as retrieving GPS coordinates from a customer's mobile phone, pinpointing that person's location, and translating their geographical coordinates to a specific address.
Reverse geocoding has many other benefits for businesses:
Location-Based Marketing
Reverse geocoding lets you know exactly where your customer is. Although this information isn't always available on websites and social media profiles, it's possible to find it through reverse geocoding. You can use this information to target ads to your customers based on their location. For example, if someone lives in Manchester, they may be more interested in ads for events happening nearby than ads for events happening across the country. You can also use it to help with data collection.
Ecommerce Find my Nearest
Reverse geocoding lets ecommerce sites understand where their customers are located so that they can provide them with faster shipping options and better prices for local services. You can also search for nearest addresses using a geolocation.
Fleet or Delivery Tracking
Fleet and delivery tracking helps logistic operations run smoothly. Employees can track which deliveries are on time, which are running behind, and which have gone missing. Customers are also able to view real time updates to their delivery timeline. The location is tracked by GPS coordinates. Additionally, the customer service team benefits from accessing fleet and delivery tracking so they can respond to customer complaints about deliveries accordingly. This helps guarantee good customer service when packages get misplaced as well as confirm when deliveries are successful.
Emergency Response
Emergency services can identify a location when someone calls a dispatcher for help. In many cases, a distressed caller will not be able to describe their exact location or may even provide incorrect information. Reverse geocoding uses a mobile phone's GPS coordinates to pinpoint the exact location from which a call is made.
Preventing Fraud
Financial companies use reverse geocoding to help detect and avoid credit card fraud. They can use a user's coordinates to assess the likelihood of a fraudulent transaction.
If you're interested in finding out more or using reverse geocoding for your product, view our documentation or contact us.