Don't take the risk! Detect & prevent fraud at the point of address capture with address validation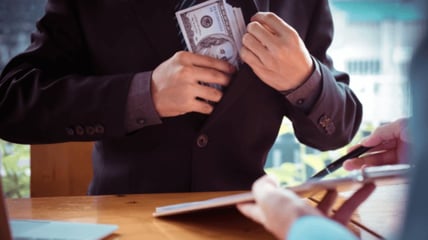 Payment systems have gotten simpler in the past 10 years with the advancement of digital technology. However, this has opened the door to more fraud opportunities.
Fraud can really hurt a business's reputation and can cost valuable time, money, and resources. It can also affect customers. For example, there can be financial repercussions that can follow customers for years if an identity is stolen, which would result in a customer losing trust in the business and leaving.
Address validation is a fraud management strategy that can help prevent scams by only capturing valid addresses, so that fake addresses will not do any harm. It's harder for a fraudster to commit a crime when they know their location isn't a mystery.
Understanding Address Validation
Address validation, or address finder is a way to capture full addresses on a form. This can implemented on a website, CRM, lead capture form, mobile application, ecommmerce platform and more.
This is a useful fraud prevention tool for fintech businesses, as address validation identifies incorrect address information and updates it, pulling the correct information from the national address database (Royal Mail PAF in the UK and USPS in the US) of current addresses. If users input false information, this step will identify it and correct it. Validation compares addresses against the official address database to find a match and ensure the address is valid, deliverable, and still in use.
This is not the only component of the address fraud prevention, these other datasets can help companies protect themselves and their customers:
It's essential to implement address validation for fintech businesses as soon as possible, however there's still a way to manage the damage older records could cause. Manually checking the address database or performing an address cleanse are viable methods. Although, manually checking records with take a lot of time and waste company resources.
With address cleansing, addresses are cross-referenced with the national address database to ensure there aren't multiple inaccurate addresses registered to one user. Businesses can also check to see if there is a single address registered to multiple customers.
When used effectively together with other fraud prevention tools, Address validation can help to limit chargebacks and instances of fraud.
Sign Up for Address Verification
To sign up for address verification and start preventing fraud, get in touch to discuss your requirements, we'll find the right solution for you.