Data is growing rapidly, and it can be difficult for fintech businesses to manage. Address validation captures correct data at first point of contact, ensuring data quality.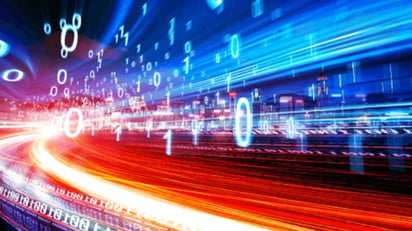 In today's world, data is everything, and it is increasing at a rate faster than ever before. Data volume is growing at a compound annual rate of 19.2%. Organisations may struggle to stay on top of every data record and manage the quality of their database.
Faster does not mean better
We know that we have now become a digital world and everything can be done online, but what exactly does that mean for data quality? Any information your customers submit on your website or application is essentially sent to your internal database or CRM, which is the best way to automate your data and reduce any manual work for your team.
Now, what if that data is incorrect? Automating data in fintech can simplify data management, but if the data is not correct, it will jeopardise your data quality and lead to additional costs and time of cleansing.
Businesses looking to improve their data must recognise that fast data does not necessarily mean better data. If the data has errors and inconsistencies, it can be damaging to the business, especially if decisions are made based on this data. The more customers submit finance applications or sign up to fintech suppliers, the faster the data quality deteriorates.
Customer data in Fintech
46% of people exclusively use digital channels for their financial needs, and this number is increasing as we become more digital.
Most large financial businesses have complex organisational structures and a multitude of internal platforms used by different teams. It is essential that companies have access to the most current, complete, accurate and consistent data about their customers throughout their operations and infrastructure, to achieve a true 360 view of customers.
How to maintain quality data in fintech
To maintain data quality, it's essential to capture accurate information at first point of contact. Address validation verifies customer address details in real-time, by displaying only accurate, and correctly formatted addresses to the customer. With only a few keystrokes, the customer can find and select their address quickly. In turn, your customer is happy to submit the form easily, and your database quality will be improved.
Ideal Postcodes address finder tool displays address results to your customers in less than 100ms. The data is sourced from the national authoritative postal services, Royal Mail and Ordnance Survey.
Find out more about address validation for fintech or get in touch to discuss your requirements.